Click banner for tour schedule

Publisher: Harlequin Teen (Nov 26, 2013)
Genre: Contemporary Romance, Young Adult
Format: eARC (474 pages)
Source: Free book from publisher (NetGalley) for honest review
Find It: Goodreads | Amazon Print | Amazon Kindle | Barnes & Noble | Book Depository
Rating: ★★★★½ (4.5 stars)
Summary
From acclaimed author Katie McGarry comes an explosive new tale of a good girl with a reckless streak, a street-smart guy with nothing to lose, and a romance forged in the fast lane
The girl with straight As, designer clothes and the perfect life-that's who people expect Rachel Young to be. So the private-school junior keeps secrets from her wealthy parents and overbearing brothers…and she's just added two more to the list. One involves racing strangers down dark country roads in her Mustang GT. The other? Seventeen-year-old Isaiah Walker-a guy she has no business even talking to. But when the foster kid with the tattoos and intense gray eyes comes to her rescue, she can't get him out of her mind.
Isaiah has secrets, too. About where he lives, and how he really feels about Rachel. The last thing he needs is to get tangled up with a rich girl who wants to slum it on the south side for kicks-no matter how angelic she might look.

But when their shared love of street racing puts both their lives in jeopardy, they have six weeks to come up with a way out. Six weeks to discover just how far they'll go to save each other.
At A Glance
I loved the romance and dark story in Crash into You, but I found myself frustrated with many characters.

The Good
Even though I whine some in The Bad section, I really did love this book. I think it is almost impossible for me not to love a story from Katie McGarry. Her characters have so much emotion, so much power to draw the reader in. I get so sad when I turn the last page of one of McGarry's books because I know I have to wait months to a year for the next book.

This was a hard story to read at times. I felt like it was the darkest/scariest by far. Rachel and Isaiah seem to get deeper and deeper into so much crap you just want to scream with each chapter. But, between all that stress and excitement, is the sweetest love story. Two teens from the opposite sides of the tracks come together to make the most beautiful couple.

Rachel seemed to grow up with the perfect rich family. But really she has been brought up as the replacement daughter for the one who died. She has not been able to live the life she wanted, until now, with fast cars, hard money, and tatted boys, well, one tatted boy in particular. Money goes missing and Rachel is blamed. Now she must pony up or bad, bad things will happen. Isaiah to the rescue! I loved how these two didn't know each other at all but they both risked so much to save the other without a second thought. Rachel seems to have everything she could ever want, but really her family is not a good lot. They are selfish people. Rachel has so many problems, like panic attacks and anxiety, because of them. She is very meek in a lot of ways, but she grows into someone strong and confident by the end. She is also very innocent, which would usually be annoying ,but she has so much heart you can't help but like her.

Isaiah has been a little broken since the last book. He thought he and Beth were always going to end up together, but that was not the case. He still cares for her but won't let anyone in to comfort him. Isaiah now focuses on staying fed, sheltered, and alive. Then Rachel crashes into his life and takes him on a bumpy ride. Isaiah has always been one of my fav characters. He can get whiny and petulant, but you can't deny his life has been crap, he deserves to whine a little. Isaiah always has a tough road to travel it seems. But when he meets Rachel, things just seem so much better, even as they get worse. She brings light to his darkness and he can't help but be addicted to it. I respected Isaiah so much in this book. He really did grow into a responsible and respectable guy.

We see most of our favorite characters from the other books in this one. It felt good to see how they were doing. As always, the writing was amazing. The pacing was perfect and the dialogue felt natural. I can't wait for the next book.

The Bad
Rachel's family were just ridicules. I hated them every step of the way, especially her brothers. They aren't the worst family in the world. They don't beat Rachel or abuse her but they have effed her up emotionally. They are the ones that made Rachel this meek girl who doesn't stick up for herself, it almost made me sick a few times. And even when their family issues were brought to light, nothing really changes. These people don't become any better because they only reason they finally started really caring for Rachel is when something so traumatic happens they had no choice.

However, some of it is Rachel's fault because she doesn't go to them when she should have. She made her situation worse because of her fears and I just thought she was being childish. Isaiah, also a little childish at times. I think overall I was more frustrated with these characters than in the other books. But not enough to dock my review with more than half a star.

The Snuggly
Sometimes Rachel and Isaiah separately annoyed me, but together they were amazing. They brought out the best in each other. There was kissing, touching, and the like, but everything was still YA-ish.

Final Thoughts
Even though some of the characters were annoying, I still loved Crash into You. It had heart, it had action, and it had substance. I even liked that surprise ending. Wasn't expecting that. I would love to read more about this couple and see them together farther in the future. Highly recommended.
Quotes
"You can ignore me, Rachel, and you can try to treat me as a friend, but none of that will erase the fact that I think about kissing you every second I'm awake and dream at night of my hands on your body. And it sure as hell won't erase that I'm terrified by how much I like you."
"When I'm with you, even my past seems like a bad dream," he says. "I've sat on this hill a hundred times, and all I used to see were lights that represented places where I wasn't wanted, where I never belonged. Now, when you aren't with me, I look east and know one of those lights represents you, and I don't feel alone anymore."
"The first moment I saw him, the night people clamored over each other to step out of his way, I was frightened. The guy with earrings and tattoos and an energy radiating danger. Now-inside and out-all I see is beauty."
Pushing the Limits Series:
Book #3: Crashing into You
Author Bio
KATIE MCGARRY was a teenager during the age of grunge and boy bands and remembers those years as the best and worst of her life. She is a lover of music, happy endings, and reality television, and is a secret University of Kentucky basketball fan.

Katie would love to hear from her readers. Contact her via her website, katielmcgarry.com, follow her on Twitter @KatieMcGarry, or become a fan on Facebook and Goodreads.
Website | Goodreads | Twitter | Facebook


This is a tour wide giveaway.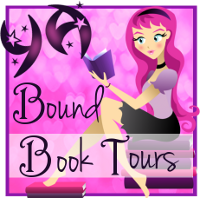 Related Posts